This video "Cultivating Colour" is a non-literal way of documenting the tone and content of my performances. I clash the authorative register of the BBC presenter/academic/scientist (who is always required to give their credentials at the start of any documentary) with the humour of the peasant clown.



In 2015 I invited the professional clown, David Carmel, to do a series of clown workshops with some Goldsmiths MA students and myself. David Carmel works with a practice developed by Le Coque theatre that has its origins in comedia dell 'arte - a tradition believed to originate in early modern Italy and includes stock characters such as the clever peasant and the stupid peasant.
The practice gives a strict set of rules to act as a framework for improvisation, in the process, your inner clown is birthed.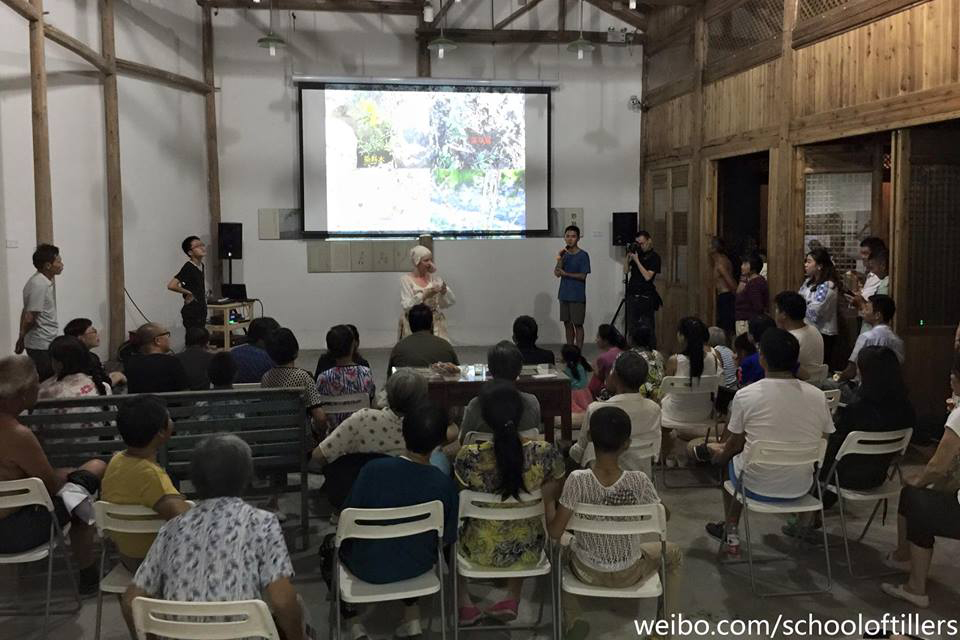 Giving a talk to villagers at "The School of Tillers", Bishan, Anhui, China, 2015
Leading a performance walk through the history of madder and synthetic alizarin from the farm to the gasworks, Konstnärliga avsmyckningar, Mossutställningar, Stockholm, 2019
Multispecies storytelling, Linnaeus University, Växjö, Sweden, 2019
Making Maya blue from woad, The Peasants are Revolting!, Annely Juda Fine Art, London, 2017